This month has been up there with one of my favourite all-time coaching months, my athletes have put the head down and really worked hard towards their goals in their given sport. One thing I am extremely honoured and proud to be a part of is Netball Northern Ireland's Emerging Warriors program, a program designed to produce tomorrow's superstars. The group varies in age and training ability, but are amongst the most talented players in their age group. The opportunity to build and structure this program is awesome, getting to work with highly motivated girls and coaches to ensure that we can keep producing elite level netballers. We are about to start our second week of the program and already the progress is there to be seen. Keep an eye on my Instagram and Facebook accounts to watch the development of this awesome group.
As the year comes to a close, and what a year it's been, one thing has stood out for me amongst all the athletes and clients I coach, THE MENTAL FORTITUDE AND TOUGHNESS to keep getting better and move forward. They have had to adapt to challenges and setbacks throughout the training year. Is there going to be competition, isn't there going to be competition? Are we allowed to train, are we not allowed to train? The challenges go on and on.
For all my athletes it's been a bit of a rollercoaster. One thing though that has stood out for me has been the mental attitude of all the athletes. They have had to deal with countless challenges throughout the year but have always made the best of a tough spot and made progress.
They have always faced everything with a positive attitude to continue to improve! This desire has helped them get better every session in the gym and has helped push them on as athletes in the absence of competition which every athlete thrives off. I cannot be prouder of all my athletes. Legends all of them!
Ironman Update and fundraising progress……
The training is starting to pick up abit more with the intensity and volume starting to go up as i try and get my body used to the upcoming miles that are going to be put through the legs and shoulders to complete the Ironman in my goal time of under 12 hours.
Training program currently looking like this…..
3 strength and power sessions a week.
3 runs a week, 2 x 5-10kms, 1 x 10km plus
3 indoor bike sessions a week totalling 90km. Variety of speed and endurance.
No swimming at the minute just with the pools closed and I am not tough enough to get out in the open water at the minute with the water being too cold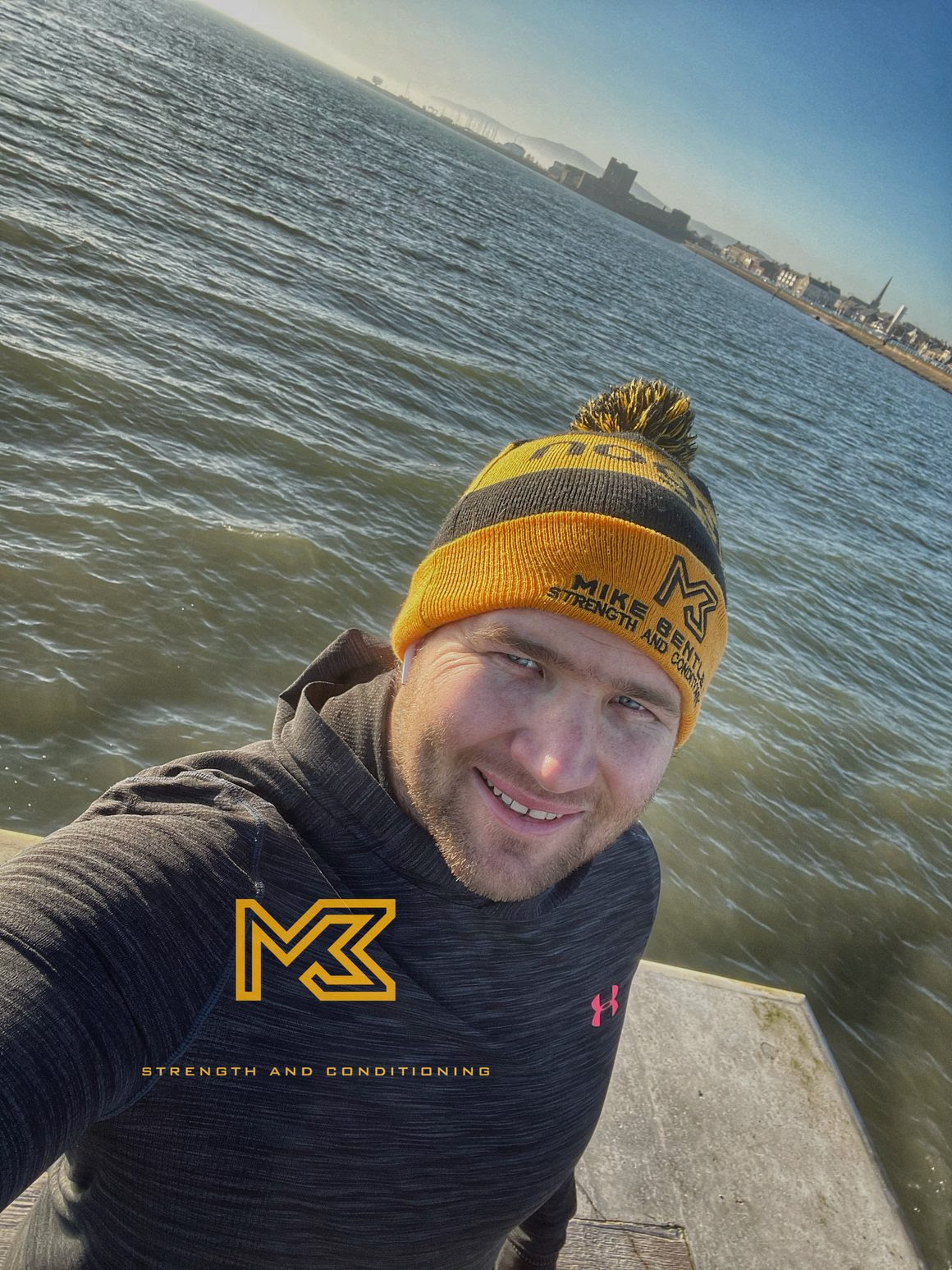 Lastly thank you so so much to everyone that has supported me so far and donated to our charity causes, the neonatal units at the royal hospital and Antrim hospital as well as the Tiny Life charity. We have currently raised £300 out of our goal of £3000. Thank you so much again from the bottom of our hearts. If you would like to donate and read our story please follow the links below 🙂
Thank you so much for your continued support. As always if you have any queries or questions please do reach out. More than happy to chat and help.

Chat Soon.

Mike